About Rosewood Memory Care
Rosewood Memory Care offers distinguished care for seniors in Hillsboro, OR. We are dedicated to the compassionate care of all our residents. Professionally managed and staffed by a friendly team of highly qualified individuals, we help seniors live a comfortable, active life.
Learn more about Rosewood Memory Care. Contact us today.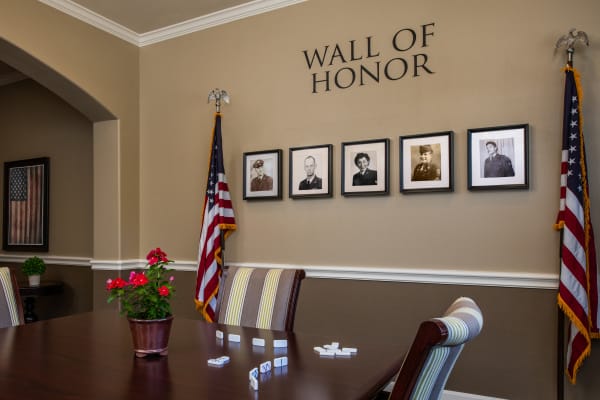 Wall of Honor
Military service in the United States is a time-honored tradition, and for centuries our young men and women have fought bravely in peace and wartime. In unique spaces within our community, we highlight and honor our service residents by asking for a Wall of Honor photo. Throughout the year, we hold celebrations, military-focused activities, and events purpose-driven for veterans.